Combined prosthetics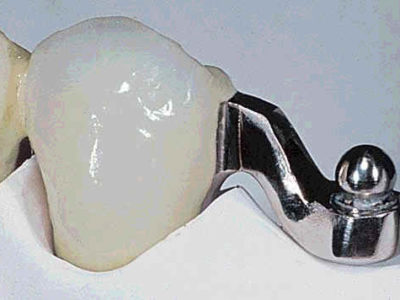 Combined prosthetics are stomatology treatments that combine mobile and fixated parts. The fixated part is the one that is permanently cemented to the existing teeth that are in good condition, and the mobile, or movable, part is the one that can be removed from the mouth in order to have a better oral hygiene and can be installed in the area where teeth are missing (and where it is not possible to install dental bridges or, due to certain indications, to install implants).
This kind of treatment is quite demanding but it is also, for what aesthetics and functionality is concerned, the best solution in certain cases – a solution that had pleased patients all over the world, because the final appearance does not differ from the completely natural one.
Putting it simply, combined prosthetics are the combination of dental crowns or bridges with prosthesis, but without skipping on functionality or on the appearance of the teeth. After the rehabilitation of the jaw with this kind of treatment, it will be easier for you to eat and you will also be able to digest with more quality the food you eat because the function of chewing will be completely fulfilled. Besides, your new smile will impress your interlocutors because the transition from the mobile to the permanent part is not even noticeable.
The process and information about the treatment
Simply explained, the process of the treatment looks like this. Firstly, the fixated part is cemented to the existing teeth, as we have already stated in the introduction, then the prosthesis is connected to the fixated part. Of course, the prosthesis can be easily maintained and must be cleaned on regular basis, so it can be removed any time (which is preferable doing after meals).
In addition, you don't have to worry at all about the appearance during laughing and speaking because the elements which connect the prosthesis to the dental crowns and bridges are completely invisible to the naked eye.
Because of the complexity of the combining and high standards in the world of dental medicine, combined treatments must be carried out by excellent and experienced professionals and with the best and the latest technic and stomatology equipment and materials. That is precisely why our Studio Stradiot is the best choice for all the patients, as you will be able to see viewing our photo gallery.
Combined prosthetics in Stradiot
For all the information about the entire process, you can contact our staff that will kindly introduce you to the details of the treatment and determine realistic expectations after the examination.