Short overview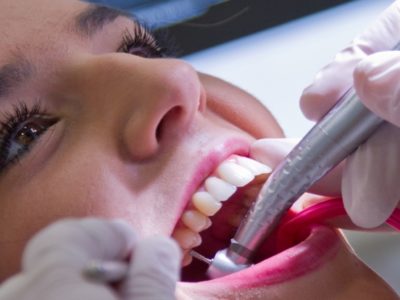 Where are we?
Studio Stradiot dental clinic is located in the ​"​Rijeka skyscraper​" ​right in the center of Rijeka, on Jadran square in Trpimir street. The attractiveness of the location also reflects the quality of our services. The clinic is decorated in a modern but also relaxing style to help all of our patients feel comfortable and safe.
The amazing view of the Kvarner bay adds an extra note of elegance to our clinic.
Services
With a list of over 10 services, we are one of the clinics that can solve all of your problems. We work in preventative and cosmetic dentistry, dental prostethics and implantology, dental birdges, as well as veneers and crowns. Moreover, we provide granuloma treatments and dentistry for children.
We are aware of the dental hygiene importance and provide services on the highest technical and cosmetic levels to provide the wanted long term results.
Equipment and hygiene
State of the art equipment is an essential prerequisite for an excellent service. The equipment and materials we use comply with the EU standards and are a guarantee of safety and hygiene. Studio Stradiot dental clinic is equiped with the state of the are diagnostic and therapeutic equipment. A laser device (combination of erbium and neodim lasers) is used for smaller and periodontal procedures, but also for endodontics and conservative dentistry. RVG (radiovisiography), electrocautery and apex locators are only a part of our high-quality equipment collection, sourced from the most prominent international producers. To ensure premium hygienic conditions, there are also ultrasonic baths for equipment desinfection and a completely automatized device for equipment sterilization.
A regular biologic control of the sterilization procedure done by the Department of Public Health in Rijeka is a guarantee of safety to every patient.
Our team
The most important part of the Studio Stradiot clinic is our professional and friendly staff. The four member team consists of experienced and highly educated experts that have been taking care of our patients for a number of years.
Dr. Zoran Dimitrijević founded the clinic in 1979. In 1999. the practice is taken over by Dr. Tamara Karleuša Stradiot.
Dr. Marko Končurat expanded the team of experts in 2006.
Guided by moral and professional principles, we are fully dedicated to every patient and make all of our knowledge and experience available.
What makes us different?
Above all, a warm and friendly approach to patients. Every patient is given an individual approach and through an initial discussion we find the problem, expectations and the treatment plan. A high quality diagnosis makes the entire service process easy. Together with the aready mentioned equipment and the expert staff, we solve your problems in the most comfortable way.
Welcome to our page!
Any information you couldn​'​t find on our initial introduction is available on the rest of the web site. Studio Stradiot is always available for your questions sent online.
For a beautiful smile, Studio Stradiot!